This is an excerpt from a post published by Healthimpactnews.com.
---
https://healthimpactnews.com/wp-content/uploads/sites/2/2021/12/Expose-unvax-brits-320x202.jpg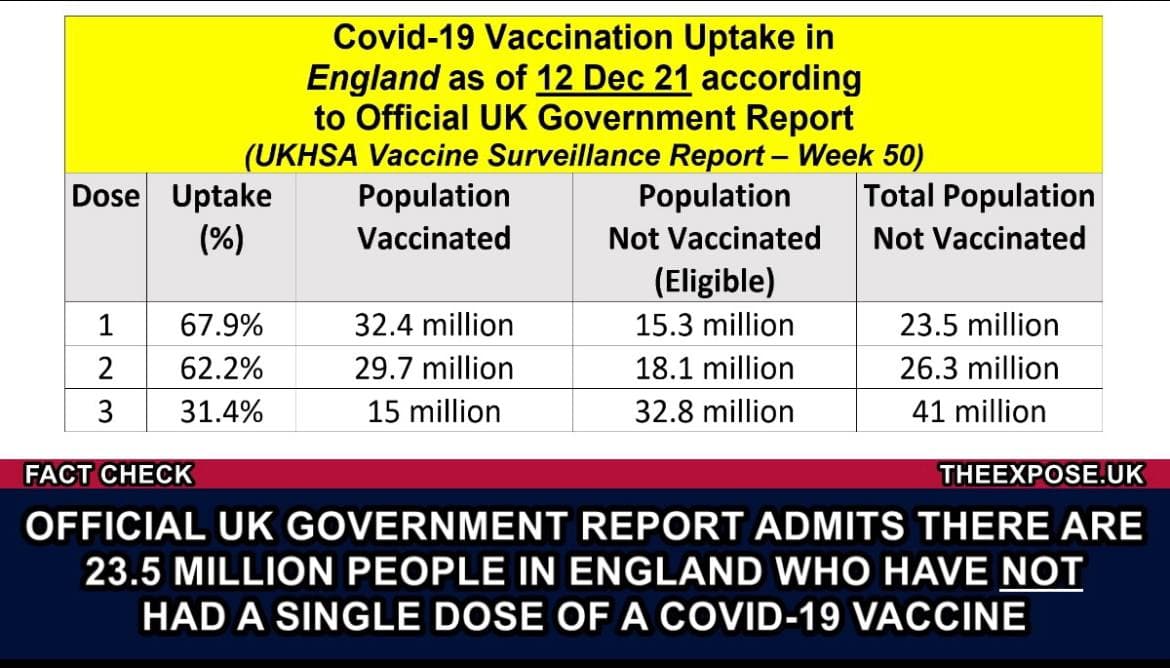 by The Exposé
Excerpt:
For months the British public have been deceived with tales that there are just 5 million people in the United Kingdom who have refused to take up the offer of a Covid-19 vaccine. But today we can reveal that this is a lie.
It is a complete fabrication that has no doubt been used to make those who have refused the jab feel as if they are part of a minority, because an official UK Government report proves that in England alone there are approximately 23.5 million people who have not had a single dose of a Covid-19 vaccine.
The population of England is approximately 56 million.
Read the full article at The Exposé.
---
Originally published by Healthimpactnews.com and shared in accordance with fair use terms for nonprofit educational purposes.
Brian Shilhavy fights against globalist tyranny by publishing news stories sounding the alarm to expose evil schemes attacking our health on the site he founded, Health Impact News. Brian earned his Bachelor of Arts degree in Bible/Greek from Moody Bible Institute in Chicago, and his Master of Arts degree in linguistics from Northeastern Illinois University in Chicago.