Originally published by InformationLiberation.com.
---
---
Israel will soon no longer consider the double-vaccinated to be "vaccinated" under their vaccine passport system and will only lift restrictions for the triple-vaccinated.
In Israel, 80% of adults have been double-jabbed — but coronavirus infections have soared. Scientists are hoping that booster shots will help avert another lockdown https://t.co/LrCyOJLHmu

— Financial Times (@FinancialTimes) August 23, 2021
#Breaking: Israel no longer considers people who have received 2 Pfizer/BioNTech vaccines "vaccinated." As of September 1, only 3x vaccinated are considered immune.

— Noga Tarnopolsky (@NTarnopolsky) August 29, 2021
Haaretz said the change is going to be enforced on October 1.
"Those who do not receive a booster shot will no longer be considered vaccinated as it relates to restrictions if more than six months have elapsed since their second shot, coronavirus czar Salman Zarka said," Haaretz reported.
Today Israeli government decided:

1. Third Covid shot will be available immediately for entire population aged 12+

2. Covid passport ("green pass") will be revoked for those without third shot, i.e., vaccinated with 2 shots = unvaccinated

Coming soon to your country 🐑

— Dr. Eli David (@DrEliDavid) August 29, 2021
Their mass vaccination campaign isn't working and yet they're just doubling down.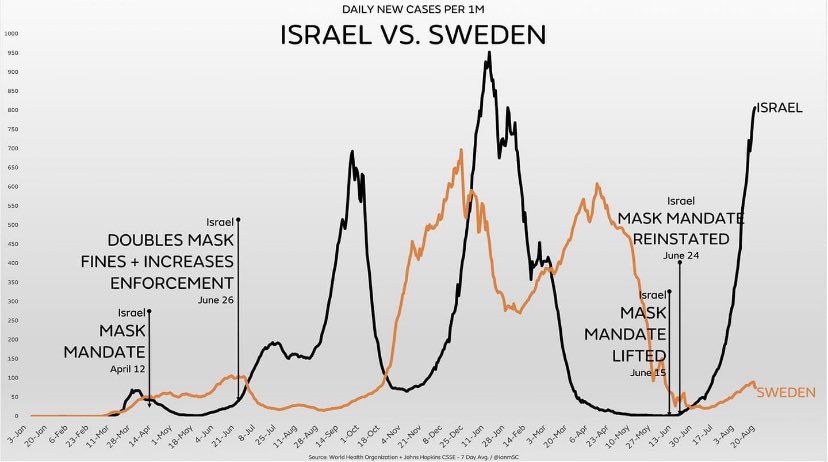 Corona Czar Salman Zarka to @Syechimovich: "Unfortunately I am not optimistic. The data reflects ongoing growth in infections & in the number of critically ill patients in ICUs. The optimism in the air is not reflected in morbidity data or in the heavy hospital workload." https://t.co/6BWfXhMPew

— Noga Tarnopolsky (@NTarnopolsky) August 25, 2021
The line to get booster shots outside a Tel Aviv pharmacy, close to midnight. Today is the 1st day anyone over the age of 12 can get a jab. Vaccinations ongoing till 2 am. (Interior Min @Ayelet__Shaked) pic.twitter.com/EvXHG71utF

— Noga Tarnopolsky (@NTarnopolsky) August 29, 2021
---
This post was originally published by InformationLiberation.com.
Founded in 2005, InformationLiberation is an independent news and commentary site dedicated to pursuing the truth wherever it leads, without apology and without care for being politically correct.