This is an excerpt from a post published by Healthimpactnews.com.
---
https://healthimpactnews.com/wp-content/uploads/sites/2/2021/11/Samaritans-Purse-Vaccine-Clinics-320x202.jpg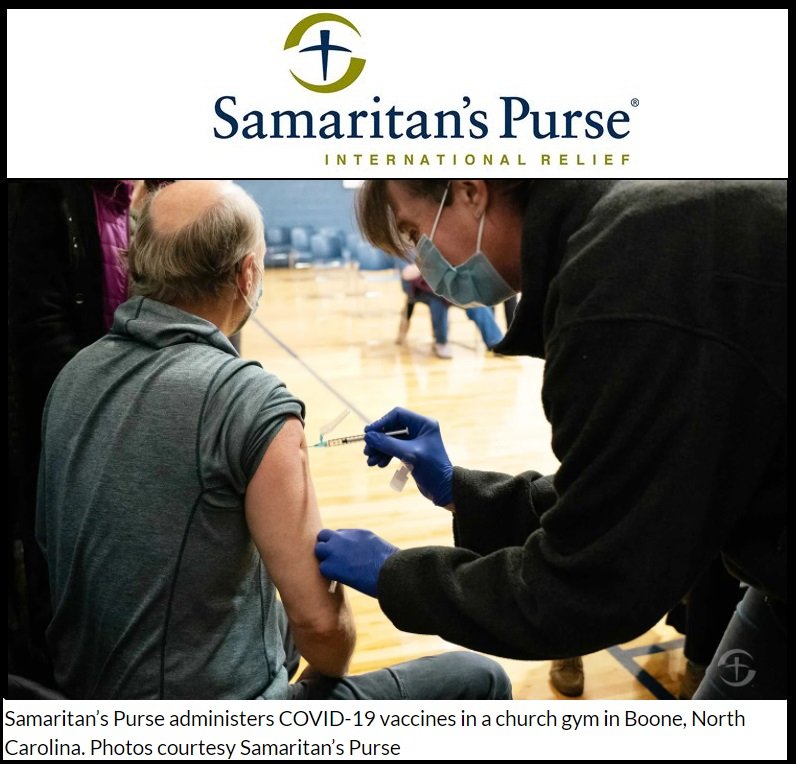 ---
This past March we reported that Franklin Graham, the president and CEO of Samaritan's Purse and the Billy Graham Evangelistic Association, told his 9.6 million Facebook followers that: "I think Jesus Christ would advocate for people using vaccines and medicines."
Franklin Graham was just released from the Mayo Clinic in Rochester, Minnesota, where he underwent heart surgery for pericarditis (inflammation and hardening of the sac around the heart that compresses the heart and prevents it from working properly,) a known side effect of the COVID-19 shots.
Members of his organization state that he just developed this condition within the "past few months," and that "he had been experiencing shortness of breath for some time."
He and his family are fully vaccinated against COVID-19. (Source.)
---
Continue reading the rest of this post at Healthimpactnews.com.
Brian Shilhavy fights against globalist tyranny by publishing news stories sounding the alarm to expose evil schemes attacking our health on the site he founded, Health Impact News. Brian earned his Bachelor of Arts degree in Bible/Greek from Moody Bible Institute in Chicago, and his Master of Arts degree in linguistics from Northeastern Illinois University in Chicago.