This is an excerpt from a post published by Healthimpactnews.com.
---
https://healthimpactnews.com/wp-content/uploads/sites/2/2021/12/barry-gewin-niece-Harper-2-320x202.jpg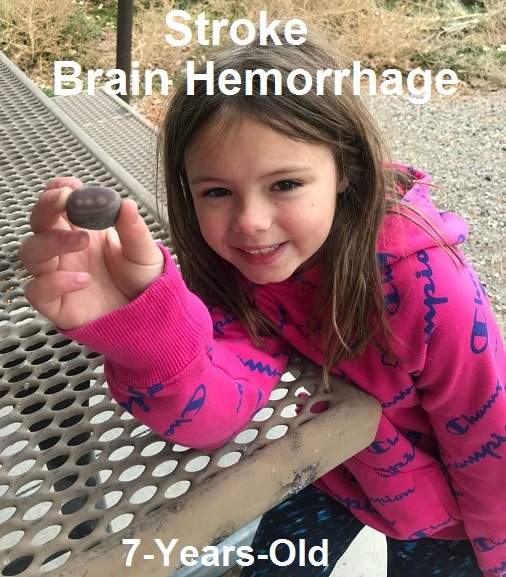 by Brian Shilhavy
Editor, Health Impact News
A man in Pennsylvania has reported that his niece, Harper, was taken to the ICU recently due to having a stroke and hemorrhaging in her brain, 7 days after receiving a Pfizer COVID-19 shot.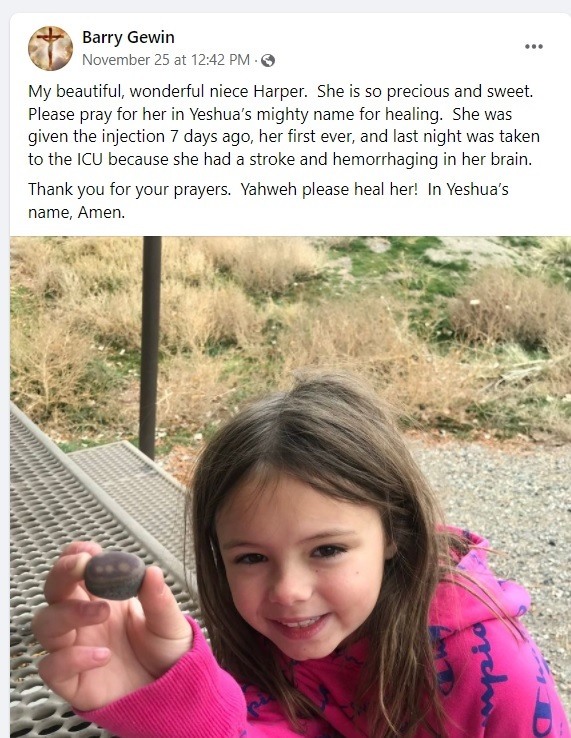 The uncle, Barry Gewin, does not refer to the shot she received as a "vaccine," but a "lethal injection" that is "pure evil," suggesting that he might have a different opinion about the Pfizer shots for children than maybe his brother does, the father of Harper. At one point he posted an update along with a short video stating that Harper was beginning to walk again.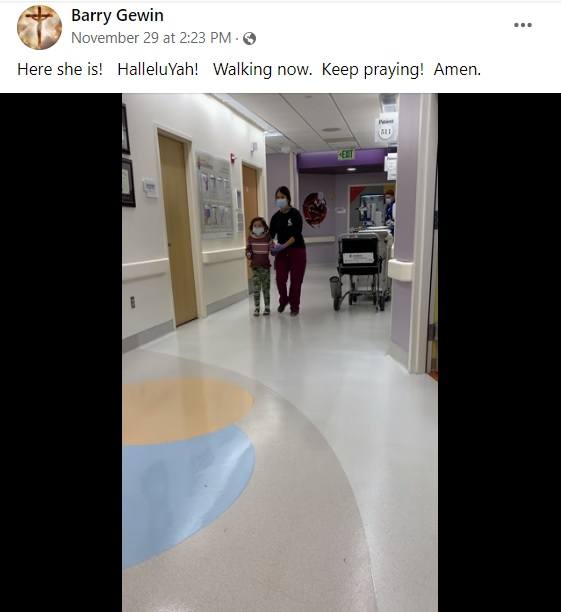 But in a subsequent comment, he appeared to be reporting that she had lapsed again and was not "eating, drinking, sitting up, or walking," according to his brother.
---
Continue reading the rest of this post at Healthimpactnews.com.
Brian Shilhavy fights against globalist tyranny by publishing news stories sounding the alarm to expose evil schemes attacking our health on the site he founded, Health Impact News. Brian earned his Bachelor of Arts degree in Bible/Greek from Moody Bible Institute in Chicago, and his Master of Arts degree in linguistics from Northeastern Illinois University in Chicago.