This is an excerpt from a post published by Healthimpactnews.com.
---
https://healthimpactnews.com/wp-content/uploads/sites/2/2021/06/British-Airways-pilots-dead-2-320x202.jpg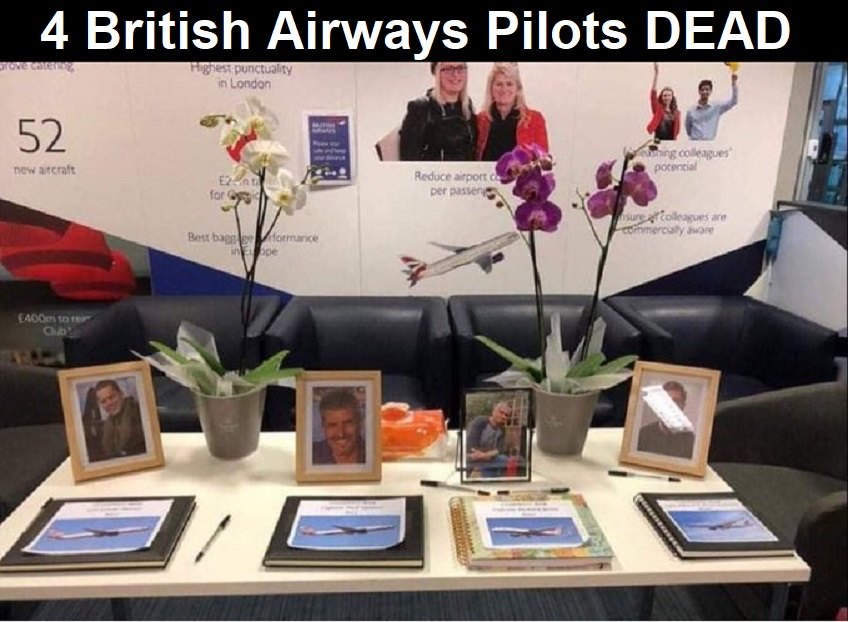 A man claiming to be a friend with a British Airways pilot has stated that 3 pilots have just died within the past week shortly after receiving COVID-19 injections, and his recording has gone viral on social media. Here is the recording (let us know if Twitter takes it down as we have a copy.)
This brought out the usual corporate media "fact-checkers" to try and debunk the man's claims.
Reuters responded with a "fact-check," but in their own investigation and report they confirmed that not only did these three die, but a fourth one as well.
They gave the usual corporate media response by quoting some health "authorities" who categorically stated that their deaths had "nothing to do" with the shots, while not denying that they died, nor giving any other explanation for their deaths.
Shared in the form of a voice recording on Facebook, Instagram and Twitter, an unidentified male says he has spoken to a "friend who's a BA pilot" and explains "things are getting crazy" after three fellow pilots passed away (here , here and here).
"They've had the third BA pilot die in the last seven days, yeah? Third pilot dead in the last week," says the man heard in the recording. "The first two guys were in their forties and fifties; this guy, mid-thirties, perfectly fit, no underlying conditions. He gets his second jab and he's dead within days, exactly the same with the first two.
"Because of this, BA are now in crisis talks with the government about whether to allow vaccinated pilots to fly. The issue with that of course is that about 80%, according to my friend in BA, 80-85% have been injected."
Brian Shilhavy fights against globalist tyranny by publishing news stories sounding the alarm to expose evil schemes attacking our health on the site he founded, Health Impact News. Brian earned his Bachelor of Arts degree in Bible/Greek from Moody Bible Institute in Chicago, and his Master of Arts degree in linguistics from Northeastern Illinois University in Chicago.