This is an excerpt from a post published by Healthimpactnews.com.
---
https://healthimpactnews.com/wp-content/uploads/sites/2/2022/01/2021-year-of-covid-experimental-vaccine-320x202.jpg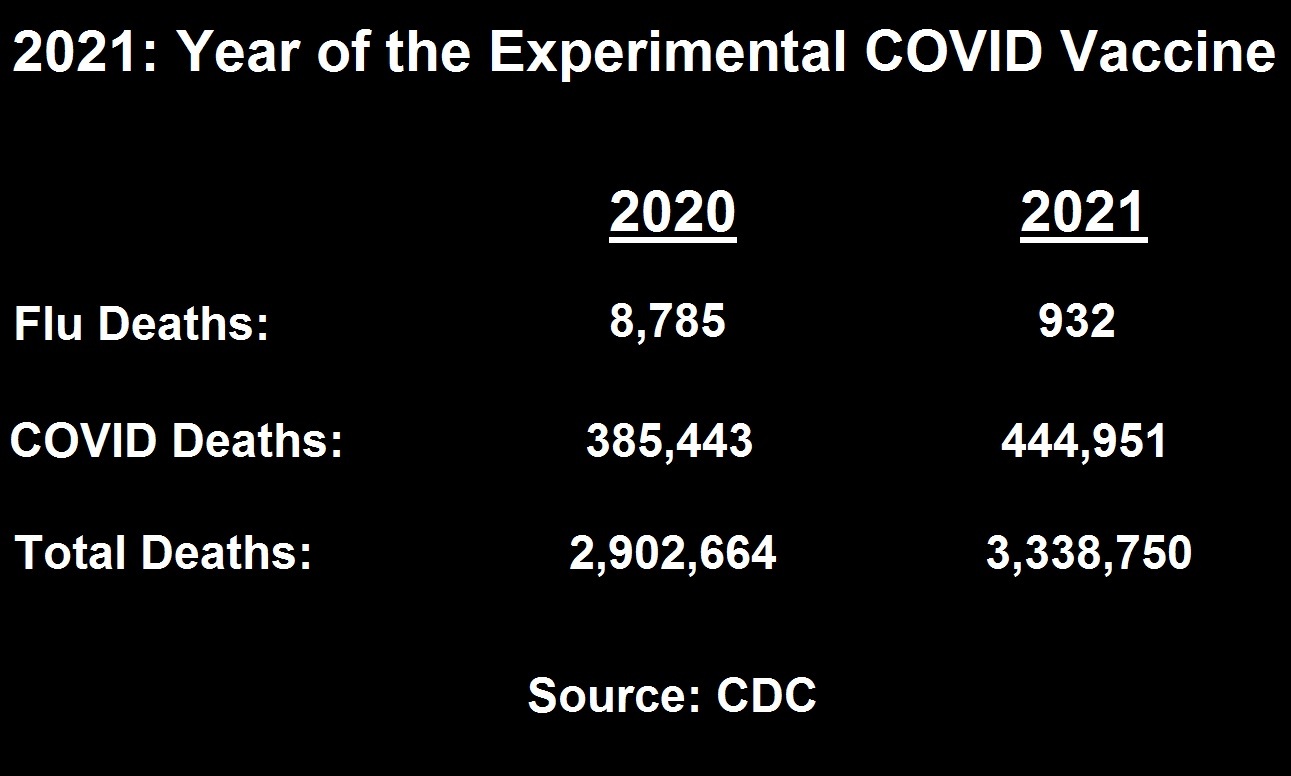 by Brian Shilhavy
Editor, Health Impact News
At the end of 2020, we reported how the CDC was caught manipulating the death statistics to make "COVID deaths" appear to be much higher than they actually were.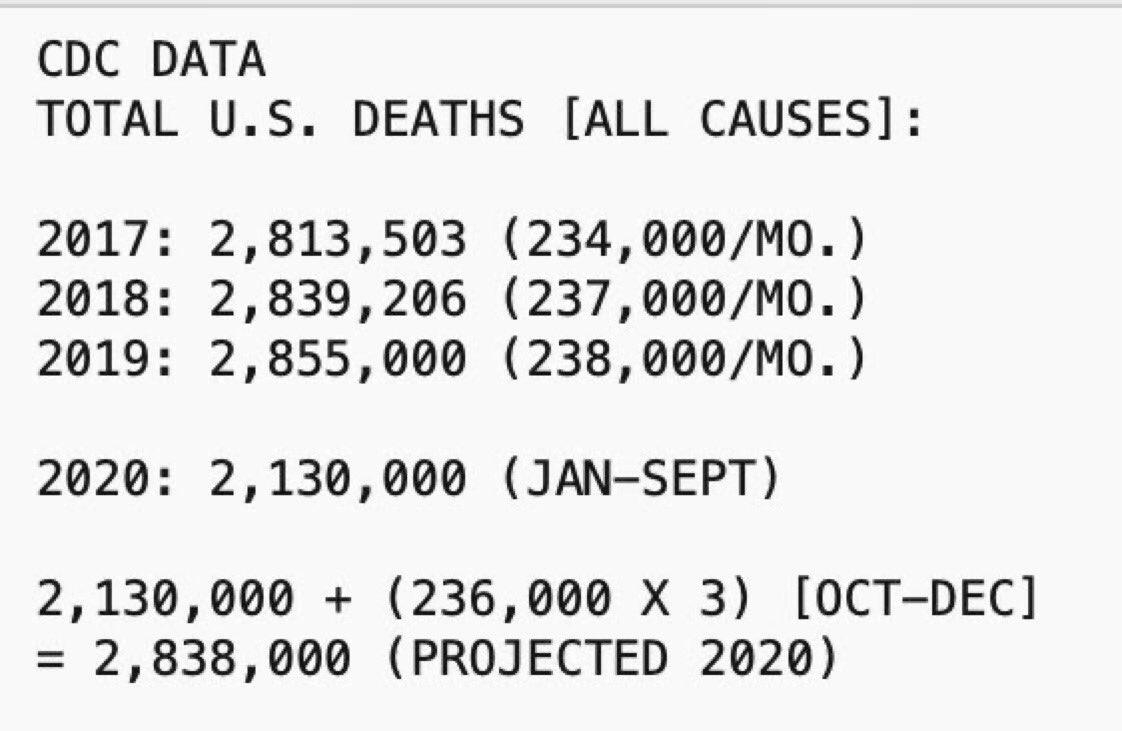 In November of 2020, we published an article with the above chart showing that based on the CDC's own statistics from January through September of 2020, the total projected deaths for the year were on pace to be about the same as the previous three years, 2017 – 2019. See:
When word got out that the flu season seemed to vanish in 2020, the CDC proceeded to stop tracking influenza statistics.
---
Continue reading the rest of this post at Healthimpactnews.com.
Brian Shilhavy fights against globalist tyranny by publishing news stories sounding the alarm to expose evil schemes attacking our health on the site he founded, Health Impact News. Brian earned his Bachelor of Arts degree in Bible/Greek from Moody Bible Institute in Chicago, and his Master of Arts degree in linguistics from Northeastern Illinois University in Chicago.