This is an excerpt from a post published by Healthimpactnews.com.
---
https://healthimpactnews.com/wp-content/uploads/sites/2/2021/11/Israels-Prime-Minister-Naftali-Bennett-320x202.jpg
---
The flames of "COVID fear" are being stoked again, as the Big Pharma Globalists unleash their new plan to increase profits and exert more tyrannical control over populations by using their corporate media and puppet politicians in an attempt to extend the false "COVID pandemic."
Within just a couple of days after announcing that a "new variant" has been discovered in Africa, Big Pharma has now promised the world that they are rushing to rescue everyone with new drugs and new vaccines to fight this "deadly new variant."
What kind of people are still watching this Hollywood-like scripted show and actually believing it is true??
For those who do not worship the medical system as their savior, it is very easy now to see through the propaganda and hype that is broadcast around the world 24/7 in an effort to usher in their Great Reset and New World Order.
What I am going to do in this article today is clearly show how this new variant they are promoting like a new motion picture that they want everyone to watch is a complete scam, and then expose just what it is they want to accomplish through this new round of fear mongering, which is the only "pandemic" that is real, a pandemic of fear.
All Variants are Scams as SARS-CoV-2 is a Scam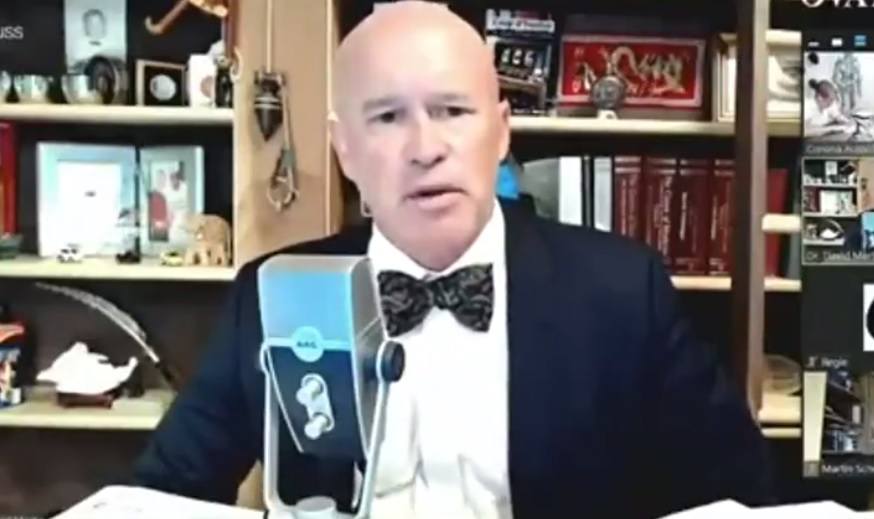 Back in July of this year when the Globalists unleashed the "Delta variant" we published an interview with Dr. David Martin, PhD, who was interviewed by Attorney Reiner Fuellmich.
David Martin was featured in the 2020 documentary, Plandemic, where he revealed that there have been government patents on Sars Corona viruses since 1999, and that there is nothing "novel" about Sars-CoV-2.
In his interview with Attorney Reiner Fuellmich last July, he explained how there are no variants of COVID-19. They are all computer simulations of specific gene sequences.
We extracted about 19 minutes of that interview and it is on our Bitchute channel.
---
Continue reading the rest of this post at Healthimpactnews.com.
Brian Shilhavy fights against globalist tyranny by publishing news stories sounding the alarm to expose evil schemes attacking our health on the site he founded, Health Impact News. Brian earned his Bachelor of Arts degree in Bible/Greek from Moody Bible Institute in Chicago, and his Master of Arts degree in linguistics from Northeastern Illinois University in Chicago.